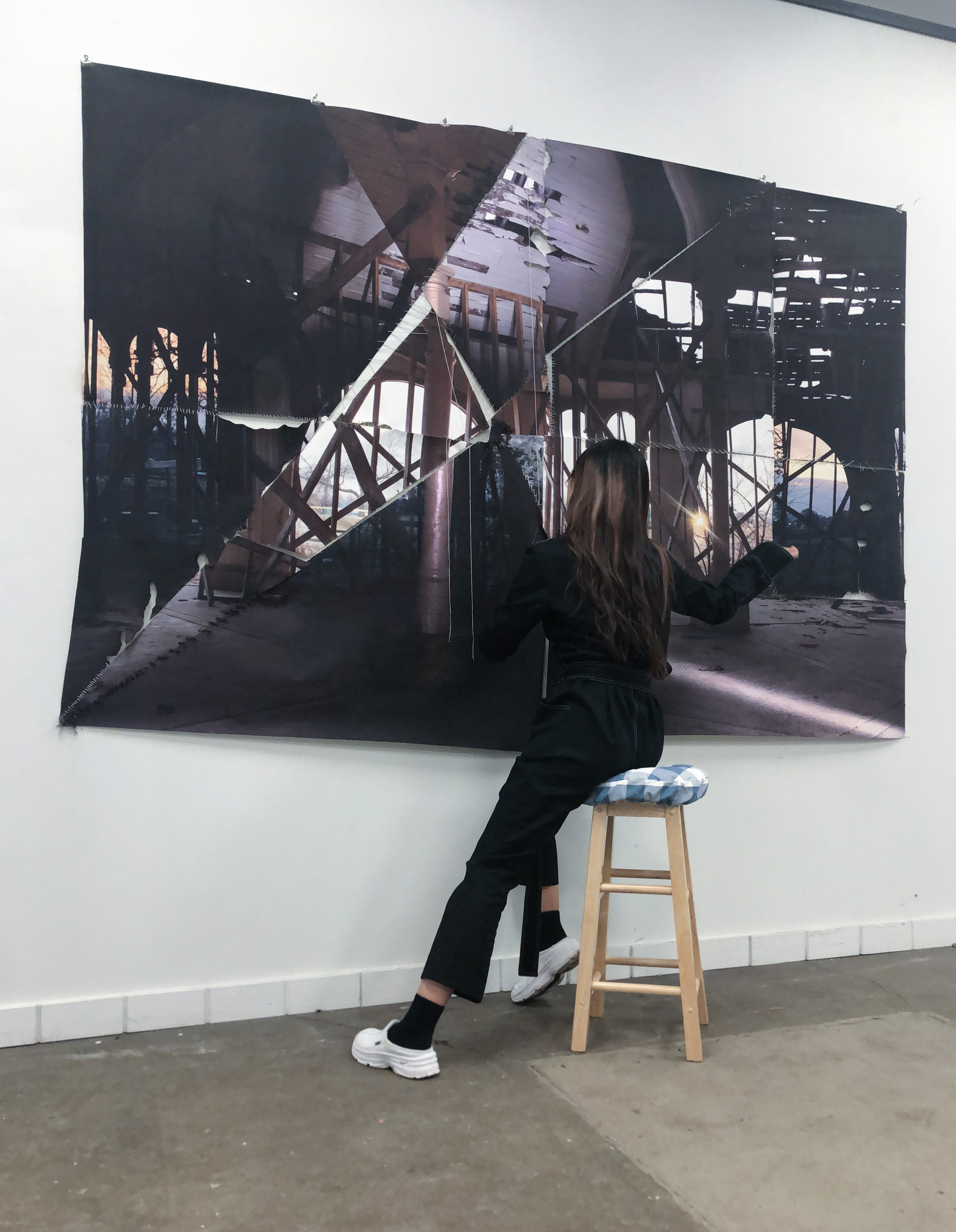 Diana Noh is an interdisciplinary artist working with photography, fiber and installation. Her practice celebrates reconstruction of distressed photographs of architectural spaces and Nature, exploring themes of trauma embedded in her family relationships and cultural in-betweenness.



Diana has exhibited work in East Asia and North America at venues including Hudson Valley MOCA, in Peekskill, NY; Cranbrook Academy of Art Museum in Bloomfield Hills, MI; ArtPrize in Grand Rapids, MI; VisArt in Rockville, MD and Ara Art Center in Seoul, South Korea. She has completed residencies at Talking Dolls, Detroit MI; and Peninsula School of Art in Fish Creek, WI. Her work is collected in the collections of Jennifer and Dan Gilbert, Kyeungil University and numerous Private Collections.



Diana currently lives and works in Chicago, IL. She holds a B.F.A. from Kyungil University (South Korea) and earned an M.F.A. at Cranbrook Academy of Art (Bloomfield Hills, MI).